Experienced single seater racer Sean Simpson will be competing this season in the Gulf Radical Cup.
Racing his No. 26 Radical SR3 RS with Dream Racing Sean has done most of his racing in South Africa, initially in Karts in 1983 and then into Formula Ford and Formula M. Interestingly he completed a test as a very special guest of Renault F1 in 2007 at Paul Ricard in the 2006 f1 car.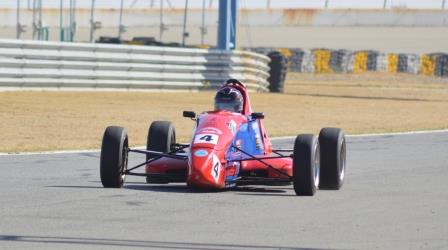 Sean added -
"The 2018/19 season will be my first year competing in a Radical, my target will be to finish the season in the top six and build on that for 2019/20.  This formula will be a new learning curve and experience for me coming from single seaters, I'm really excited about being able to participate – also looking forward to some tough competition and building new relationships within the UAE motorsport fraternity.  Hopefully we can maintain a healthy grid for the entire season.  Thanks to Dream Racing for their expertise and support and to GulfSport Racing for their commitment to the series and tons of essential good advice."
Sean is just finalising his co-driver for the season, which is to be announced before the first race at Yas.